In a time where Ghana is battling with the Coronavirus, individuals who don't have any business going outside have been advised to stay at home to prevent the spread of the virus.

One man who has complied with this directive is Ghana's Health Minister, Kwaku Agyemang Manu, who has decided to take "few days off work" to rest at the University of Ghana Medical Center.

On Saturday, June 13, 2020, media reports indicated that the minister who has been missing in the public's eye for a while now, has tested positive for the virus and was on admission at the University of Ghana Medical Center in Accra.

The news received tons of reactions from social media with many empathising with him and wishing him a speedy recovery.

However, a few hours after the news broke, Broadcast Journalist, Afia Pokua, posted on her Facebook wall that the minister has only taken time off to get a much-needed rest and take his diabetes medication.

This has not gone down very well with many Ghanaians who have taken to various social media platforms to ask if UGMC was a resting facility.

"What a resting place for you Mr Minister? So when will you people stop lying to Ghanaians?" said Mike Agyemang on Twitter.

"I hear sey the minister of health is saying he is resting at UGMC. Me: is UGMC a guest house or rest stop," another wrote.

More than 3,000 coronavirus patients have recovered in Ghana indicating that there is hope for persons who test positive for the virus.

There is a need for individuals to comply with all the safety protocols despite the ease in restriction.

Below are some comments from social media:

James Boateng@JBoat101
The Minister of Health is resting at the 5 star UGMC, the newest hotel in town @SammyGyamfi2017 @FelixKwakyeOfo1Twitter Ads info and privacySee James Boateng's other Tweets
Please those in Accra should confirm for me. Is UGMC a new rest house? The building is nice I want to go n rest there
@NanaAnsah20 @GabbyDarko @Nana_AgyemangGh @NPP_GH @OfficialNDCGh @AnnanPerry @Bridget_Otoo @BigDaddyCee7 @CheEsquire @korkorsky @CoachOpeele @RasKofiRas1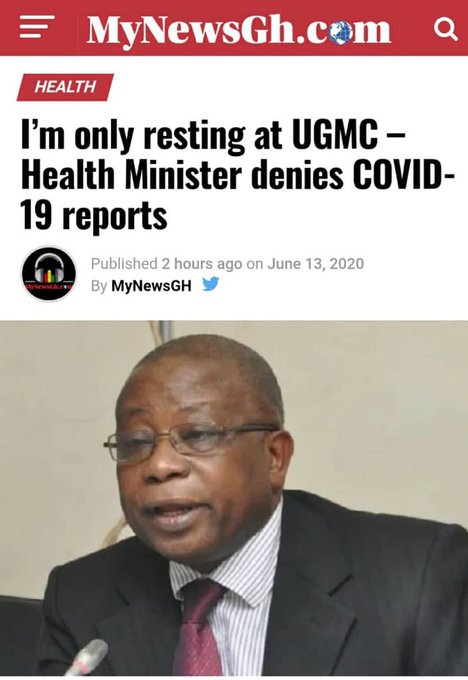 95Twitter Ads info and privacy39 people are talking about this
Why UGMC be resort now? I really no dey barb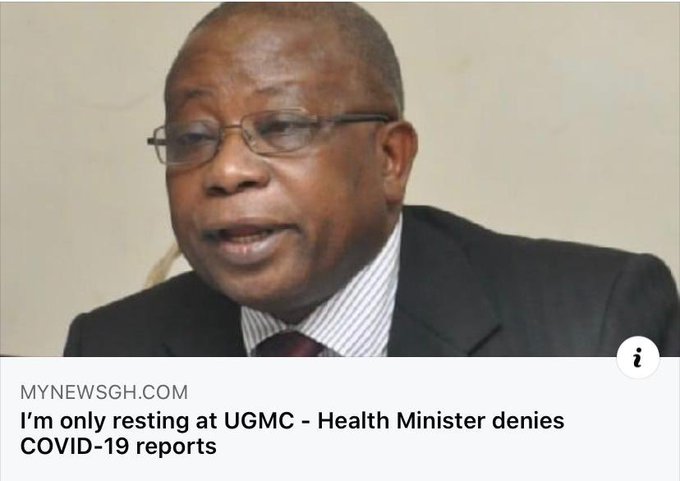 12Twitter Ads info and privacySee BraBomba's other Tweets
Fareed Ander Herrera@Fareed_herrera
Ghana's Health minister Kwaku Agyemang Manu tested positive for Covid-19 according to reports yesterday. Sources added he's recovering at the UGMC after testing positive.

Today, Minister says he doesn't have Covid-19. Says he's only resting and taking his usual medication.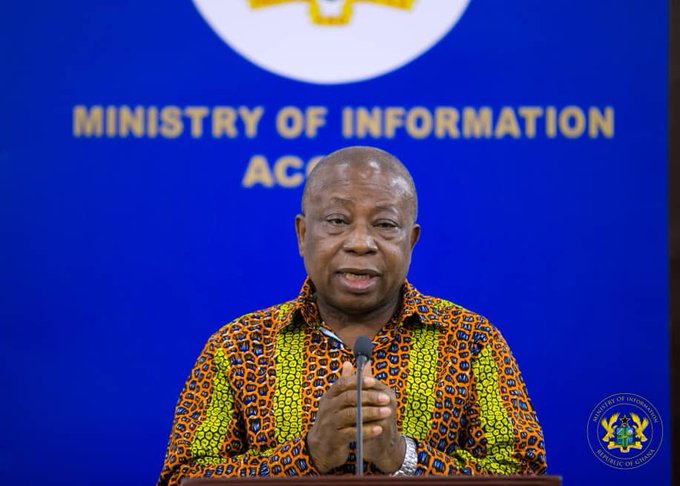 3Twitter Ads info and privacySee Fareed Ander Herrera's other Tweets
Kojo Antwi-Appiah@EmmanuelKojoAp8
Ay3ka!!!!
Sympathizing with our minister and praying for him but the twist of event LOOKS SO SO FUNNY.

Now UGMC turn a hotel of a sort where our man go take rest????

Why not his home if only it's about rest??????
Anyway, let me keep my small prayer to myself.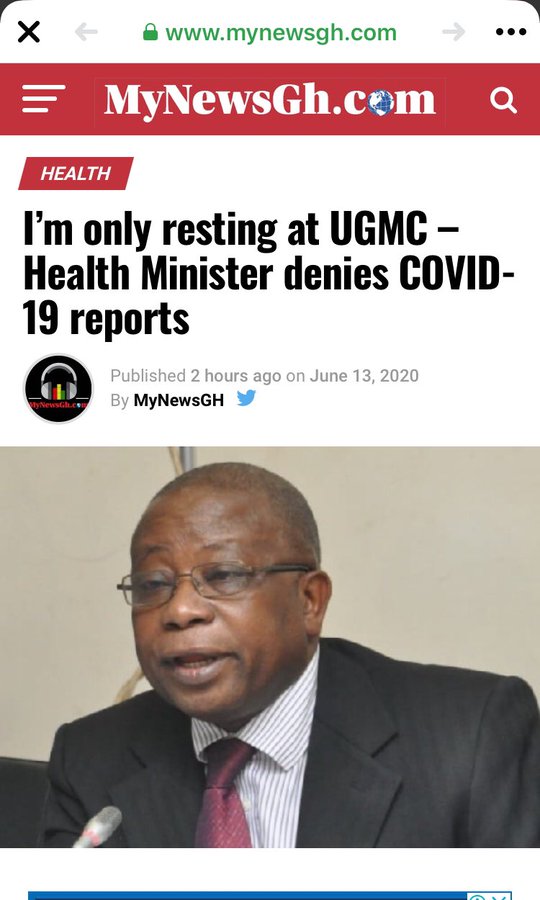 9Twitter Ads info and privacySee Kojo Antwi-Appiah's other Tweets
ghanaweb