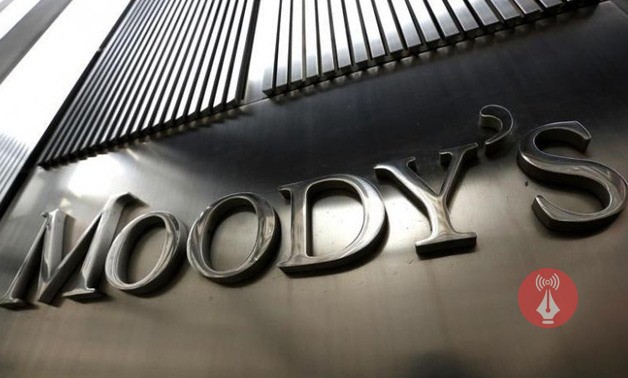 International Credit Ratings Agency, Moody's has revised Ghana's economic outlook ratings from B3 Stable to B3 Positive, meaning investors could have better hope in the economy last year March's downgrading from B2 to B3.
However, B3 rating generally by Moody's still means that Ghana is a "High credit risk" to investors and lenders, also the failure of the Akufo Addo administration to be able to tame the depreciating cedis, is a major reason why Moody's could not give Ghana a better rating than B3.
"A key constraint on the rating is the country's significant exposure to international capital flow reversals, which tend to coincide with exchange rate volatility and rising external and domestic borrowing costs, putting pressure on already weak debt affordability," said in its latest rating of Ghana.
Moody's in a statement, however, explained that its decision to assign a positive outlook stems from its rising confidence that the country's institutions and policy settings will lead to fiscal stability among others as a result of the reforms implemented under the recent IMF reform programme.
"The decision to assign a positive outlook reflects Moody's rising confidence that the country's institutions and policy settings will foster improved macroeconomic and fiscal stability over the medium-term, in part as a consequence of the reforms implemented under the recent IMF reform program. Those reforms are beginning to bear fruit, as seen for example in the return to primary fiscal surpluses, measures to smooth the debt maturity profile and increasingly sustainable growth prospects," Moody's stated.
Moody's has since March 2015 rated Ghana at B3/Negative Outlook and in September 2016, the rating was revised from negative to stable under former President John Dramani Mahama's regime.
Similar to the reasons it is citing now, Moody's in its 2016 rating, it cited significant fiscal deficit reduction and success in implementing structural reforms over the past year as well as reduced government liquidity risk on the external side following the issuance of the US$750m Eurobond.
In what is likely to be repeated by the current opposition National Democratic Congress (NDC), the then flagbearer of the New Patriotic Party (NPP) Nana Addo Dankwa Akufo Addo, described Moody's B3 Stable rating then for the NDC administration as inaccurate.
"Is NDC taking the massive unemployment rate in our country into account? This is not the way that the Ghanaian people want to be governed. They expect to be governed with truth not with deception, with honesty and not with lies, with policy and not with propaganda," Nana Akufo-Addo said at the time.
However, since becoming President, Moody's has slapped a more damning rating on the Akufo Addo administration. In March 2019. It downgraded Ghana's economy from B2 to B3, citing deteriorating debt dynamics and a sharp weakening of the country's national currency.