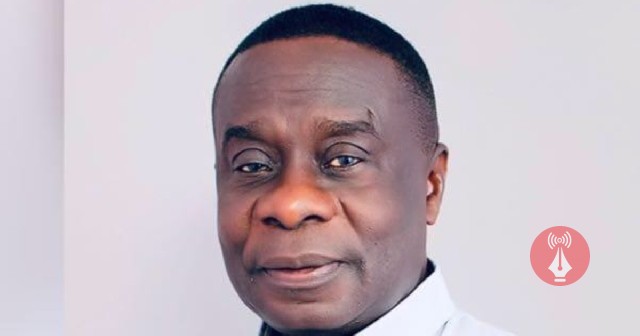 The Appeals Court in Cape Coast which is hearing the petition against the legitimacy of the elected Member of Parliament for Assin North, James Gyekye Quayson, has fixed Monday, December 13, 2021, to rule on legal arguments in the case.
The three-member panel of judges made up of Justices Irene Charity Larbi JA, Georgina Mensah-Datsa JA and Yaw Darko Asare JA, made the adjournment after refusing to refer a number of legal questions to the Supreme Court as requested by the lawyers of Mr. Quayson.
The Assin North Parliamentary election petition is at the instance of one Michael Ankomah-Nimfah who contends that Mr. James Gyekye, the recently elected MP, is a Canadian citizen.
As part of his defence, Mr. Gyakye's lawyers raised constitutional questions at the High Court and then asked that the case be referred to the Supreme Court for interpretation.
However, the court refused.
On 19th November 2021, the case was called at the Court of Appeal at Cape Coast, with the petitioner, Michael Ankomah-Nimfah present in court together with his lawyers, Mr. Frank Davies and Mr. Bright Adjekum.
The Electoral Commission was as usual absent from court. Neither did any lawyer represent the Electoral Commission.
Hon. James Gyakye Quayson, who had appealed the High Court's decision was represented in court by lawyers Tsatsu Tsikata and Justin Pwavra Teriwajah.
Mr. Tsatsu Tsikata moved the motion for a number of constitutional questions to be referred to the apex court.
In response, Frank Davies, lawyer for the petitioner denied that the questions of law are not worth referring to the Supreme Court. He contended that the Court of Appeal is competent to make decisions on all the above questions without referring them to the Supreme Court.
The Assin North Parliamentary election petition arose after the petitioner went to court contending Hon. James Quayson is not qualified in accordance with article 94(2) to become an MP since he had dual citizenship (that of Canada and Ghana) at the time of his nomination to stand for election as an MP. Notably, by the time of the election on 7th December 2021 James Quayson insists he had renounced his Canadian citizenship.